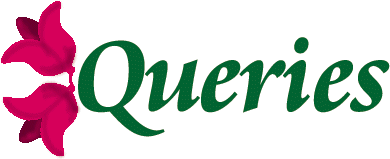 On Cyndi's List blog I found the following:
Common Rules for Posts and Queries:
The following are guidelines to help you write the best query you can. Provide whatever information you have whenever possible.
Limit each post to one query. Asking multiple questions within a post can make it hard for others to answer you. It can also mean that you may receive answers for some of the questions, but not all of them. One question per post fixes that.
Posting a vague query with few details won't get you the answers you need. Be sure to include as many pieces of information as you can in order to help direct those who might be taking the time to reply to you.
Include a person's full name, including given, middle, nickname, and surname(s).
Include a person's birth, marriage, and death information including dates and places.
Include the names of a person's parents, siblings, and/or spouses.
Include all the details you already know.
Include details that indicate what you have already done.
Don't assume that the reader will know what you know. Explain thoroughly.
If your query involves a document or a photo, include a scanned copy for others to see.
If your query involves a web site, include the URL (address) for the web site and/or the web page that you are referencing.
Don't type in all UPPERCASE letters. Online this is considered shouting. And it is very difficult to read. The exception is when typing surnames. They should be in uppercase letters to help them stand out from the rest of the text.
Don't use any abbreviations in your post. Remember that the Internet is global and you might receive answers from people elsewhere in the world that aren't familiar with abbreviations used in your area.
Be sure to proofread your query before you post it. Check it for accuracy, spelling, and clarity.
Make a log of where you posted your query, including the date and the name of the group. That way it is easier to remember where and when to check back later.
If you have taken the time to post a query, stick around a while to participate in the resulting discussion in order to answer questions, make clarifications, or just follow along as the conversation grows.
When someone takes the time to reply to your query be sure to carefully read their reply. Follow up with replies to their questions and with more questions of your own if you aren't clear about their answer(s).
Thank people for helping you. This seems like a no-brainer, but it is often overlooked.
Check back over the next few days to see if anyone has replied or added to the conversation for your query.
Keep a copy of your query and the entire thread of conversation that took place after that. Put it in your research notes to help you down the road.

Yes,
online essay writer
you must ask yourself if you are experienced, skilled and handy enough to handle it.