SKAGIT VALLEY GENEALOGICAL SOCIETY
presents
11th Annual Summer Seminar
"Genealogy for Everyone"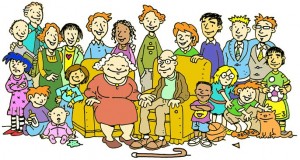 This online application will register you for our 11th Annual Seminar to be held on June 14th this year at the Mount Vernon First United Methodist church.  Please complete it and click on the submit button (Note: All items with an( * ) must be filled in or the form will not submit.)  You need to complete both the registration application and the payment process.  You can mail in your check payment or you can use paypal. (You do not have to have a paypal account to use your credit card.)  Don't forget to include your lunch choice.  
Click here to download an application and a program schedule  if you prefer to mail it in with your check. Checks are to be mailed to SVGS, 1911 22nd St., Anacortes, WA 98211-2413.  Questions: call Hazel at 360-630-0170

# of Days to Register:


NOTE:  All registrations from now to June 14th are $45. 
[XForms id="2″]
190 total views, 1 views today